Page 1
---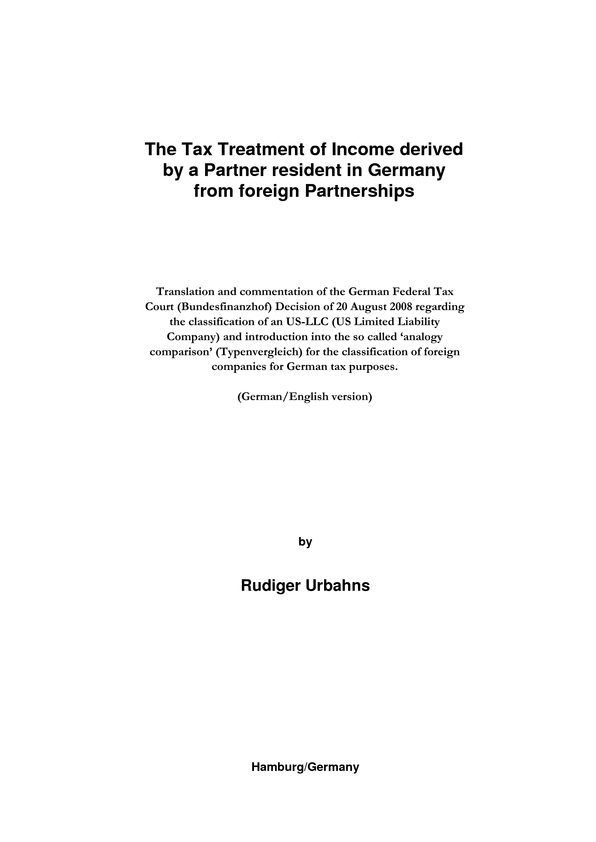 Page 2
---
Rudiger, 39, lives and works in Hamburg and has over 18 year's practical experience as tax and corporate finance expert in various positions. He has published several articles foremost in German tax gazettes. Rudiger holds a Bachelor in Finance and Tax (Diplom-Finanzwirt FH) from Schleswig-Holstein College for Public Affairs and a Master of International Taxation from the University Hamburg. He is a Certified German Tax Advisor (Steuerberater) and in-house tax advisor for an industrial group.
Page 5
---
Preface
Being into the international tax business for a couple of years, I always found it extremely difficult to deal with cross border cases without having an opinion of the tax consequences in other foreign jurisdictions.
Often it was not just to know the foreign tax law - sometimes difficult enough to understand - but to find information into the right language and the right format.
The intention of this short compendium is to provide the international tax expert community respectively (tax) managers dealing with international (partnership) cases with a first familiarization with the concept of foreign company classification for German tax purposes based on a so called 'analogy comparison' (Typenvergleich). For this purpose the Bundesfinanzhof decision of 20 August 2008 - regarding the classification of an US-LLC - shall serve as an example and is thus translated and commented in this sense.
Hamburg/Germany, January 2009
Rudiger Urbahns
Page 6
---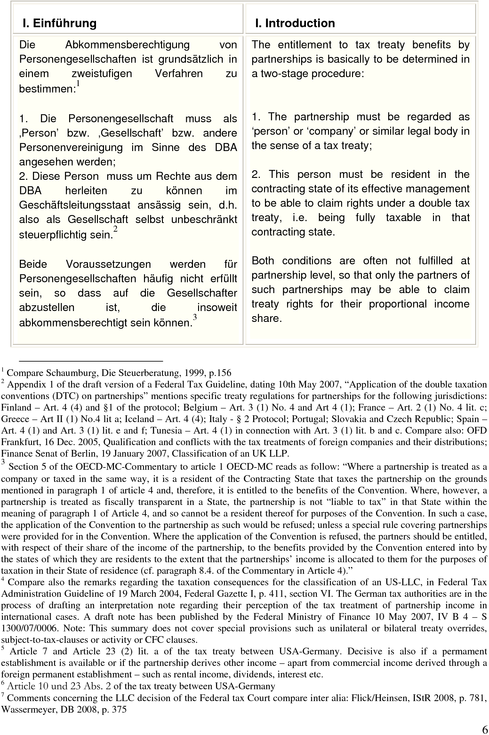 Page 7
---
Page 8
---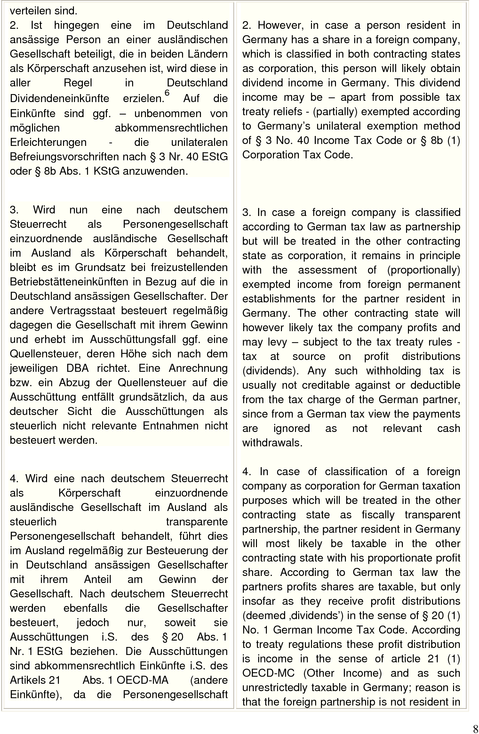 Page 9
---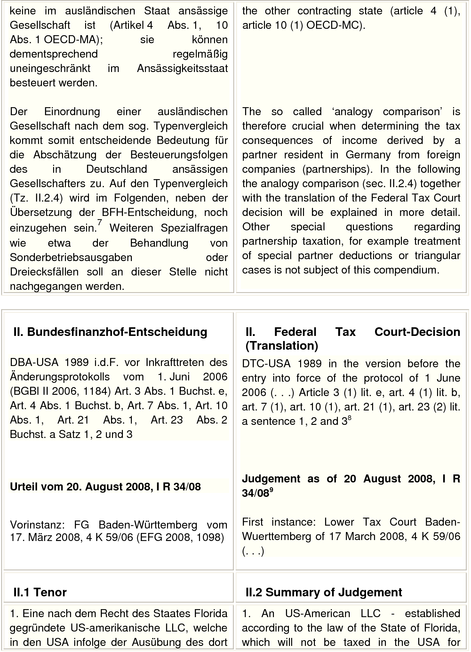 Excerpt out of 33 pages